Born out of our commitment to the local community, we are proud to house the All Are Friends Montessori Preschool. The preschool was established by the church in 1997 and now is independently owned and operated by All Are Friend, LLC. The preschool currently enrolls approximately 50 students and is accepting new students.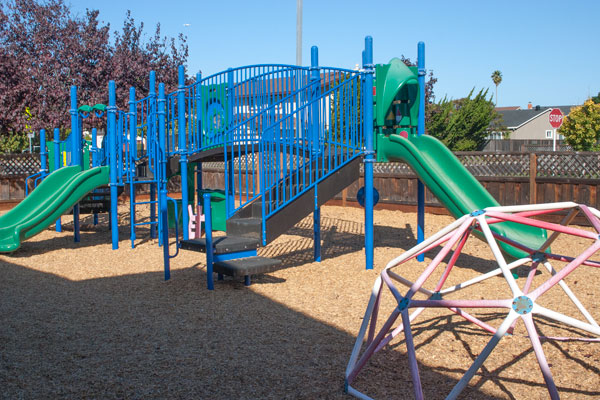 The Montessori program is founded on the love of children and their individual personalities and needs. The philosophy encourages the development of values such as independence, self-discipline, respect, maintaining order and peace in social situations. This philosophy further extrapolates into the creation of adults contributing to a better society similar to the Christian philosophy.
COVID Protocols
All Are Friends has Plexiglas screens between facing desks. All desks are spaced in strict accordance with San Mateo County protocols. Extra washstands have been installed, facilitating washing hands after playing with any object. Handwashing continues after using bathrooms and eating food. In addition, the facility is cleaned every weekday.
Debanjali Banerjee, Director
The preschool serves a community of families from many countries and is truly distinguished and highly regarded in the Bay Area community. All Are Friends is one of the selected Bay Area preschools that was featured on the tour of the national meeting of the American Montessori Society (AMS) in San Francisco, March, 2012.
All Are Friends is accepting new students. If you would like a tour of the facilities, please either call or email Sheila Bramhe, the preschool manager, at 650-286-0400.